Biasanya untuk mendapatkan stiker line manga gratis kita harus menginstall aplikasi line manga dan mengunduh komik manga terlebih dahulu baru kita bisa mendapatkan stiker line manga tersebut, tetapi cara tersebut sudah tidak perlu lagi karena kali ini penulis ingin berbagi cara baru yaitu kita dapat mengunduh semua stiker line manga tanpa perlu menginstall aplikasi line manga lagi, penasaran caranya? simak tutorial berikut ini:
1. Kamu harus menginstall aplikasi LINE Custom (root) atau jika Android kamu belum root kamu bisa menginstall LINE Mod.
2. Kemudian aktifkan fitur enable download button.
Untuk pengguna LINE Mod (tidak perlu root): Masuk ke settings – About – God Mode/Terms of Service/Privacy Police – Download Button Enabled.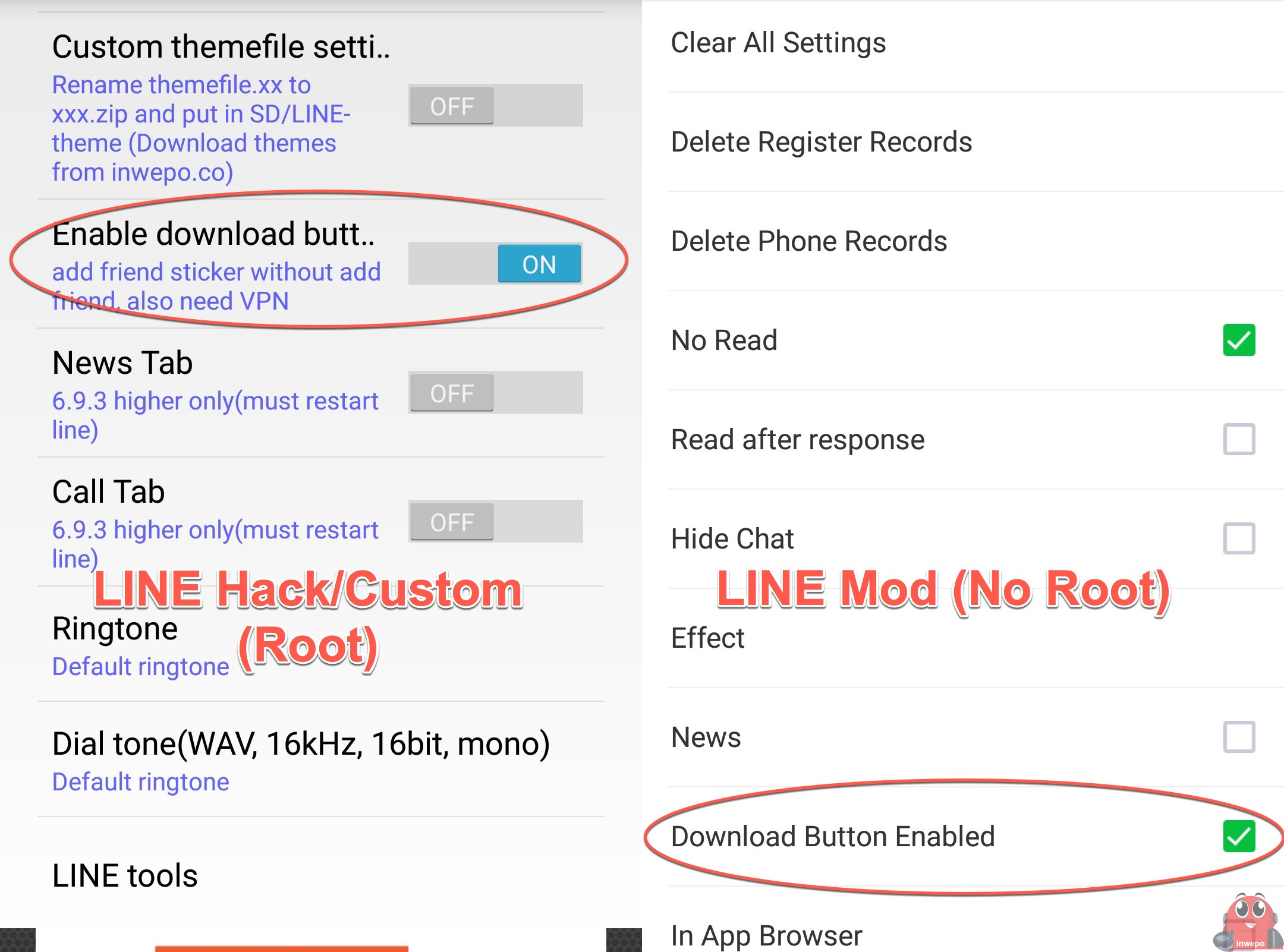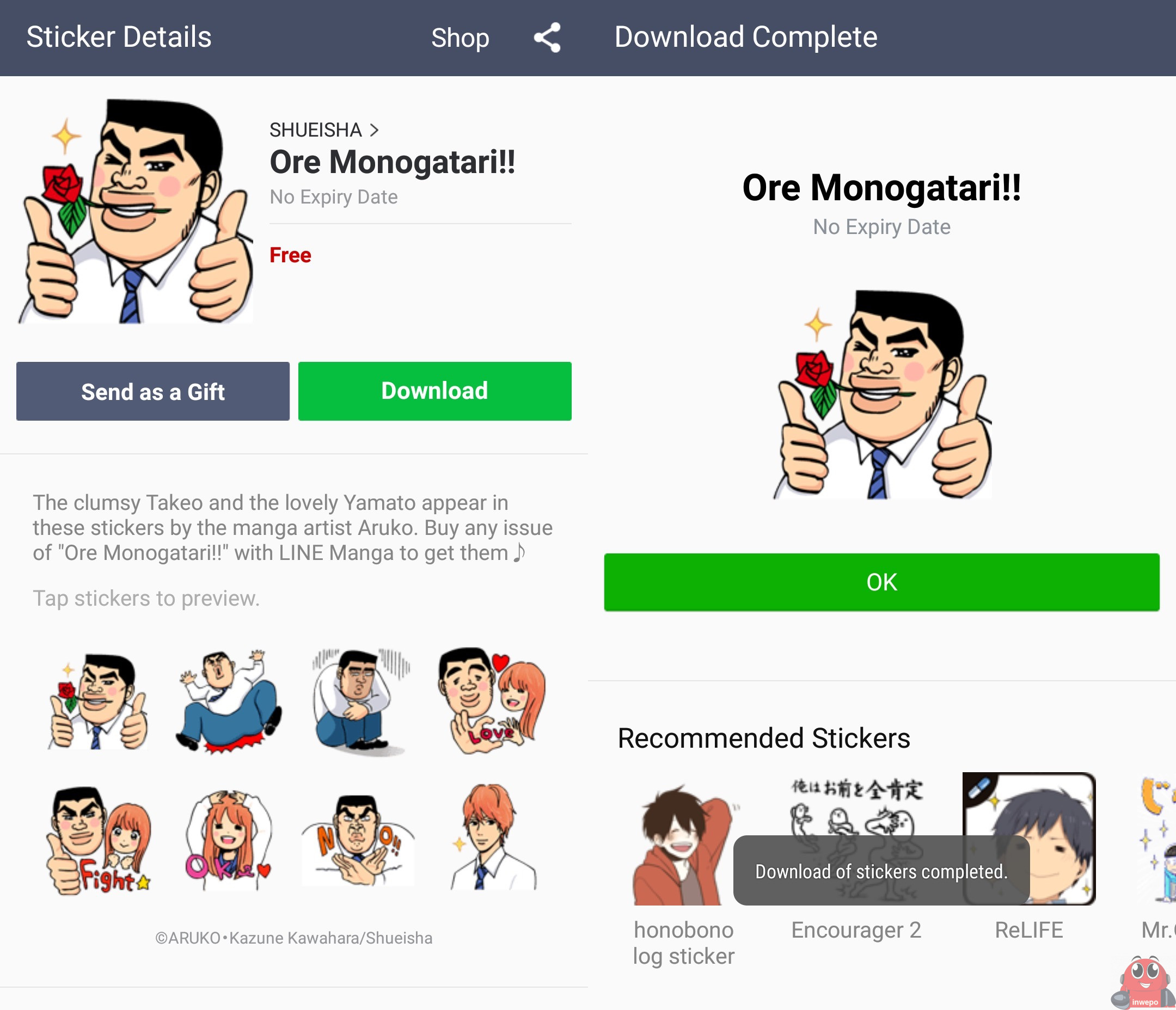 3. Download stikernya, lihat daftar stiker di bawah ini.
Berikut daftar 58 stiker LINE Manga (no expiry date)
1. It's Glass Mask But
2. LINE MANGA:Tonari no Kaibutsu-kun
3. Magical Circle Guru Guru
4. Makai Ouji: Devils and Realist
5. The Flowers of Evil
6. BUNNY DROP
7. No Matter How I Look at It, It's You…
8. Kin Kyori Renai
9. Bessatsu Margaret Sticker Set
10. Silver Spoon
11. LINE MANGA:Attack on Titan
12. Ore Monogatari!!
13. Black Jck
14. Fist of The Blue Sky
15. Kami-sama no Iutoori
16. Parasyte
17. LINE MANGA:Kaiji
18. AO–HARU–RIDE
19. ONE WEEK FRIENDS
20. Detroit Metal City
21. STROBE EDGE
22. Kimi ni Todoke: From Me to You
23. xxxHOLiC
24. LINE MANGA:QP
25. Saint Young Men
26. WOLF GIRL & BLACK PRINCE
27. Space Brothers 2
28. LINE MANGA:BADBOYS
29. The Seven Deadly Sins
30. LINE MANGA:Space Brothers
31. FULLMETAL ALCHEMIST
32. Yowamushi Pedal
33. INFINITE STRATOS
34. Hetalia: Axis Powers
35. Chihayafuru
36. Switch Girl!!
37. Meropon Dashi!
Bonus: 
LINE Slimeshot
LINE Bubble!
.
Untuk dapat mengunduh stiker LINE Manga di bawah ini harus menggunakan VPN Jepang, menghapus nomor telepon dan mengaktifkan fitur enable download button.
Baca: Cara Mendapatkan Stiker di LINE Menggunakan VyprVPN
VPN Japan (LINE Manga)
1. Daytime Shooting Star
2. BLD BLOCKADE BATTLEFRONT
3. HARIGANE service
4. Queen's Bloom
5. HE IS A ULTIMATE TEACHER
6. I am…
7. KOIHA OMOEBA OMOWARURU
8. Black Brain Syndrome
9. Literary Virgin
10. Marry Me!
11. USO NIMO, KOI GA IRU.
12. RAINBOW DAYS
13. URAKURA!
14. Cosmo the Hard-B0iled Kindergartner
15. NO LONGER HERINE
16. Ribon 60th Anniversary Stickers Vol. 1
17. Ribon 60th Anniversary Stickers – Vol. 2
18. MIX
19. Detective C0nan
20. KUROSAKI kunno iinari ninante naranai
21. orange